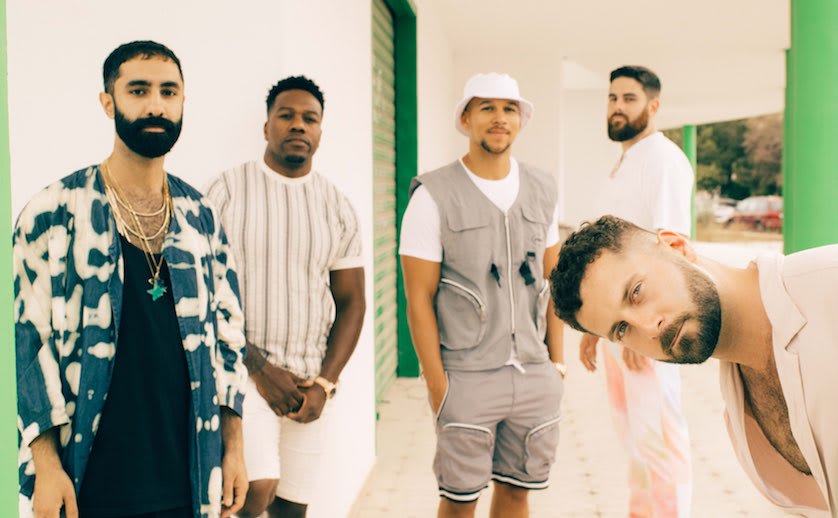 If you've had a busy, hard or long week (or maybe all of the above), producer-musician Elderbrook and U.K. outfit Rudimental are here to offer a bit of an escape.
They've linked up for a new single called "Something About You," which arrived Friday after having been teased heavily on social media in recent days. The song arrived with an uplifting video, directed by Luke Davies.
The clip stars Michael Socha from HBO's Chernobyl and the film This Is England, with a focus on mental health. It centers on an all-male group therapy session, which quickly turns into a riveting expression of emotions, all the while challenging the usual norms of masculinity.
"We have been big fans of Elderbrook's vocals and production over the past few years so it's amazing to finally come together on this track," says Rudimental of working with Elderbrook.
For his part, Elderbrook adds: "I've always loved the music and energy that Rudimental put out. This song wouldn't have happened without them and has been amazing collaborating with them!"
Watch the new video below.