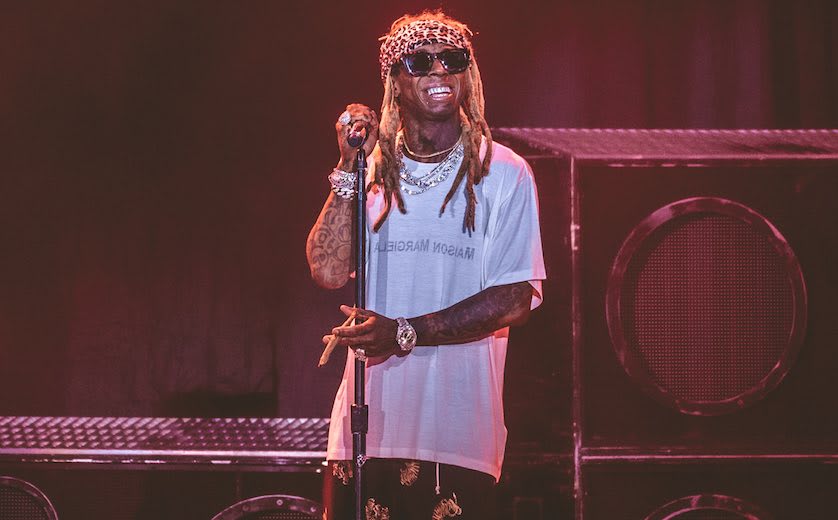 A month into their nostalgia tour, Lil Wayne and Blink-182 brought their joint trek to Dallas over the weekend.
The unlikely tour mates performed Friday night at the Dos Equis Pavillion in Dallas, following stops in Los Angeles, Toronto, Charlotte, Atlanta and Austin. It comes after a brief speed bump last month when Lil Wayne suggested he might quit the tour.
Weezy complained about the crowd size during a show in Virginia. "I'm not sure how long I'm going to be able to do this tour, but make some noise for Blink-182 for including me anyway," he said. "This might be my last night though."
Fortunately for fans, Lil Wayne apparently changed his mind—or somebody on his team probably reminded of something in the form of a paycheck and a contract. He later tweeted he was "having too much" with his "bros," referring to Blink-182.
As the two acts continue their tour, they still have stops in Denver, St. Louis, Cincinnati, Brooklyn and Sacramento. They also had a show scheduled in El Paso, but they postponed it out of respect for the victims of the mass shooting which took place there on Saturday.
See photos from the Dallas show below, by Robbie Clark.
...