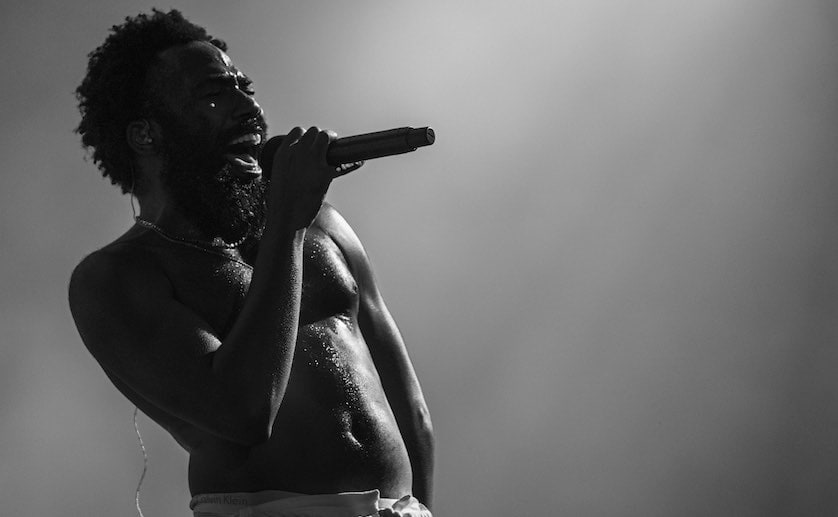 In some ways, Day 2 of Lollapalooza felt like the unofficial starting point of this year's fest.
The crowds were larger, the weather was warmer and the lineup was bigger than day 1. And the cameos—it made for a great second day. 
Early in the day, artists like Dreamers, Omar Apollo, SHAED and Yoshi Flower were among the standouts. Later in the day, it was a handful of female artists who owned Grant Park, starting with Tierra Whack on the American Eagle stage. She delivered a lively, over-the-top set and wowed the audience gathered under the trees surrounding the stage.
Bishop Briggs also proved why she continues to be among the best. Her performance on the American Eagle stage was simply breathtaking. Meanwhile, Sigrid, who was one of Variance's top 10 artists to see at Lolla, did not let us down, offering festivalgoers a mix of indie-pop dance cuts and emotional ballads. 
Maggie Rogers, who a day earlier popped in for a cameo with Hozier, took the Bud Light stage, returning to the fest two years after her debut. This time, she was more confident, more playful. She performed like a pro, leaving the crowd swooning.
And then there was Janelle Monáe. From the moment she walked on stage, through a haze of smoke, atop a giant white staircase, she was absolutely radiant. Despite tackling some intense and timely subject matter in her music, she managed to deliver a steadily sunny performance, even as she blasted the occupant of the White House.
RELATED: Watch Lollapalooza 2019 Live
As the night approached, Death Cab for Cutie took the Bud Light stage. And word had been, they've have a guest. Halfway through their set, before performing "I Will Follow You Into the Dark," frontman Ben Gibbard dropped a hint, claiming he'd only added the song to the setlist by request from a prominent Chicago artist. Then, before closing with "Soul Meets Body," Gibbard told the crowd he had a surprise, announcing one of the biggest—"if not the biggest"—Chicago artists was joining them on stage: Chance the Rapper.
The crowd erupted instantly. Having released his new album a week before, there was looming speculation of a pop-up performance, but the Death Cab showing was perfect. They performed their collaboration "Do You Remember," off Chance's new LP The Big Day. The audience was quick to sing along and they cheered massively as Chance and Gibbard and the rest of the band embraced, before Chano disappeared into the sunset.
Ironically, around the same time as Chance's surprise appearance, NF was over at the Lake Shore stage, delivering a riveting performance. Ironic, because his new album The Search arrived the same day as Chance's own record. And as of this writing, unofficial chart numbers suggest NF's album may debut at No. 1 with higher first-week sales, leaving Chance at No. 2.
It's a big moment for NF, who started as a Christian rapper and continues his steady rise into the mainstream, with this Lolla performance marking a very special highlight in his career. "There are a lot of people out there," he said as he looked into the crowd, which was massive.
Closing out the night was Childish Gambino, who had actually showed up briefly during 21 Savage's set on the same T-Mobile stage earlier in the afternoon. But for his own performance, Gambino made a grand entrance, emerging from the crowd on a hydraulic stage, shirtless wearing only a pair of white pants, surrounded by celestial lights.
While Donald Glover's music persona has taken a more political and perhaps darker turn as of late, he was pleasant throughout, engaging with the crowd and even stepping off the stage and taking selfies with the audience, clearly having fun as he bounced between fan favorites such as "Summertime Magic," "The Worst Guys" and "This Is America," before closing with an encore set including "3005," "Sober" and "Redbone."
It's yet to be seen if his next album is indeed his final one (as Childish Gambino or otherwise), as he has suggested before, but what is without question is that Donald Glover is one of the most dynamic, charismatic performers of his time.
...