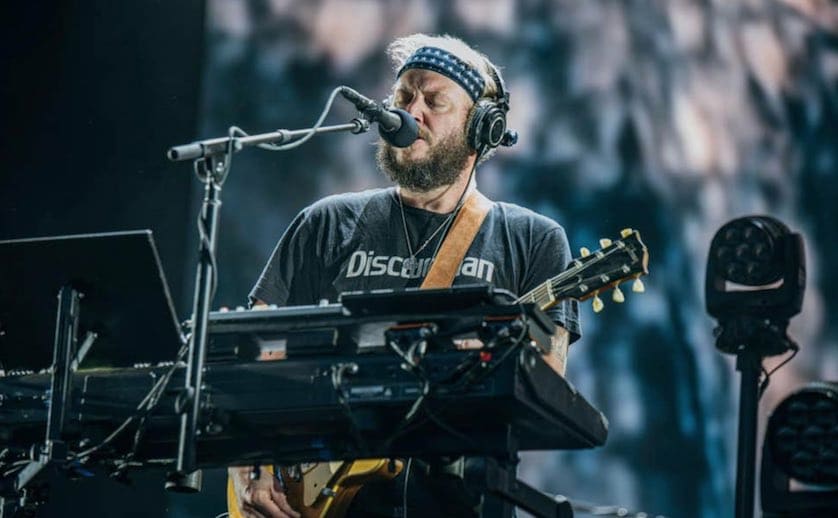 Bon Iver's new album i,i has come a few weeks early.
Justin Vernon and Co. early Thursday morning began releasing songs from the new record one at a time, almost hourly. It quickly became evident the full album is coming this week rather than on Aug. 30 as originally announced.
All of the tracks except the opening cut have now been released, with the full LP being officially distributed via Jagjaguwar to streaming platforms tonight at midnight. It includes previously released songs such as "Hey, Ma" and "U (Man Like)."
As we previously mentioned, the record is described as a completion of a cycle, as a press release notes: From the winter of For Emma, Forever Ago came the frenetic spring of Bon Iver, Bon Iver, and the unhinged summer of 22, A Million. Now, fall arrives early with i,i."
Vernon himself has said i,i is "the most adult record, the most complete" project he's released. Physical copies of the new album will still be released on Aug. 30.
Hear the album below.