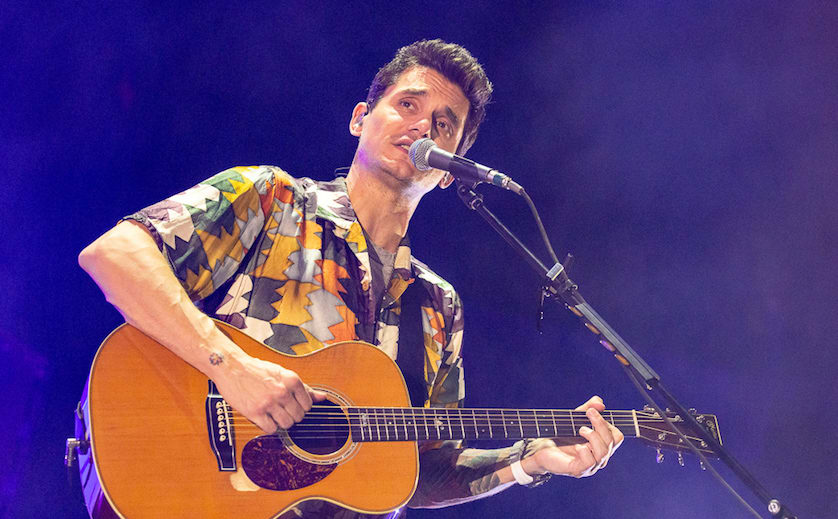 John Mayer took a break from his active road stint with Dead & Company to hit the road touring on his own work.
His stop at the Fiserv Forum in Milwaukee, performing a two complete sets of music separated by a 30-minute intermission, drew a large crowd on Tuesday evening. The singer-songwriter worked through his catalog, mixing deeper cuts with fan favorites supported by six-piece band and two backup singers during a roughly 2.5 hour show.
Mayer's voice was in fine form as he took the stage just before 8 p.m., commencing with "Heartbreak Warfare." He broke from the traditional studio recordings on most songs, showcasing his formidable fretwork with extended moody solos that emphasized his blues roots, with a dash of funk, masterfully demonstrated during "Moving On and Getting Over."
While he chose to move briskly through the music, he did take some time to express his charm and wit, joking with members of the audience by interpreting their signs and totems.
Tranquility reigned on acoustic numbers "Who Says," "No Such Thing" and his most-recent single, the sentimental "I Guess I Just Feel Like," during the first half of the show. He started the second set performing alone with an acoustic guitar for the melancholy "3x5." He said, "This song reminds me of being a dumb kid," before breaking into multi-platinum smash "You're Body Is a Wonderland." He completed his solo-acoustic effort with "In Your Atmosphere" before his band re-took the stage to continue the second set.
Highlights included a fan shout-out for "Vultures," prompting Mayer to satisfy the request when the song got in his head, complete with a majestic jam and funky riffs complementing Mayer's falsetto vocals, the thundering "Slow Dancing in a Burning Room" and a slow-burn encore of "Gravity" and "New Light."
...